Our Story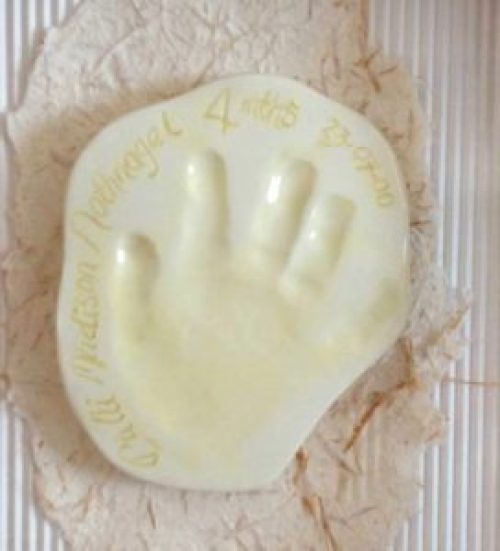 From Humble Beginnings To A Family Business
With an innate love for all things arts and craft, I built this business 23  years ago when my daughter Calli was just 4 months old, while attempting to capture her handprints, in order to capture that moment in time. After training as a ceramicist, I finally found a method that worked and hung her little hand and foot very proudly up on the wall.
Pretty soon friends and family had seen the imprints and were wanting some of their own. From these humble beginnings, I then perfected the art even more and finally introduced a range of professional imprints and castings and created Calli's Corner. As the years passed I introduced pottery painting, throwing and finally my latest venture in Balloons.
Always lending a helping hand!
After 23 years of just 'helping out' part time, Calli has bigger dreams.
After plans to move to our new Newdigate premises and close down the Dorking Central premises, Calli decided to become a permanent fixture in the business and take over Calli's Corner Dorking, working along side mum.
As Calli, of Calli's Corner (Yes, I named it after her), how could I not give her the name.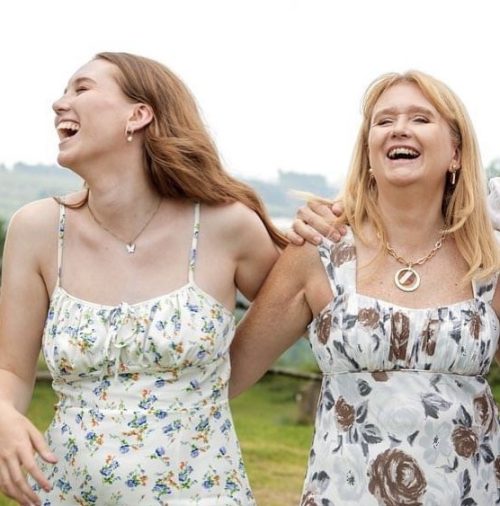 This led to the establishment of Paint Your Own Ceramics Ltd at our Newdigate premises, run by MUM.
We are loving working together to build this MUM and DAUGHTER venture and creating a different experience and environment at each of our studios.
Happy Days!
Who Knows! Maybe Calli's sister Erin will take over Paint Your Own Ceramics one day!!